Hey, thanks for stopping by. We are Anna and Praveen, and we have a penchant for travel and coffee.
Why we travel? We love first-hand experiences than be a vicarious traveller, routine is boring, so many cuisines to try, so many cultures to experience, countless breathtaking landscapes to explore, and history is so much more interesting when we are at the actual place.
Moreover, somebody has rightly said, "we were not born to pay bills and die."
We have lived in three countries and so far explored 16 countries across three continents. What started as ticking-off as many countries off the map has turned into a journey to explore as many awe-inspiring places this world has to offer. We love nature! And along the way we never miss an opportunity to sample local foods and the best cup of joe. 
We do quite a bit of research online—just like you—before every single trip. Blogs and other traveller experiences have always helped us in our travels.
Through this photo-blog we are trying to document all our wayfaring and globe-trotting—adding to the plethora of online information—to help you plan your itinerary, find some new places, and suggest some experiences or places that we have missed.
I do most of the writing here, and he deals with all the pictures. Like the pictures here? Take a look at Praveen's Flickr and Getty profiles.
One poem from my school days that I love and remember  – Leisure by W. H. Davies
What is this life if, full of care,
We have no time to stand and stare.
No time to stand beneath the boughs
And stare as long as sheep or cows.
No time to see, when woods we pass,
Where squirrels hide their nuts in grass.
No time to see, in broad daylight,
Streams full of stars, like skies at night.
No time to turn at Beauty's glance,
And watch her feet, how they can dance.
No time to wait till her mouth can
Enrich that smile her eyes began.
A poor life this if, full of care,
We have no time to stand and stare.
Found  something interesting here? Do share it with your friends. If you need information on any place we have been to, then use the contact page to contact us or just leave a comment on the post, and we will write back.
We love comments.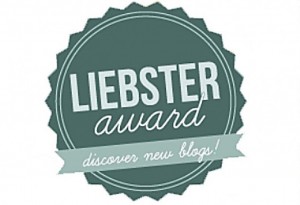 © Anna James and annajam.es. Unauthorized use and/or duplication of this material without express and written permission from this blog's author and/or owner is strictly prohibited. Excerpts and links may be used, provided that full and clear credit is given to Anna James and annajam.es with appropriate and specific direction to the original content.